Networking
AdaptiveAgroTech creates a bridge between your professional expertise in the area of high-tech agriculture and the end-users requests via a network of trusted researchers. As a member, you are provided with a free networking platform to promote your research activities and share relevant events and updates. You can also choose to have your products or publications advertised on the website, or propose your own activity of interest. There is no specific duty or mandatory task for members, however, you may choose to directly enter into a negotiation with potential end-users.
Experts in Agricultural and Biological Engineering

Prof. Dr. Ir. Gerrit Van Straten
Emeritus Prof. Systems and Control at Wageningen University, The Netherlands. (former Systems & Control Group) Independent consultant at www.agrodynamicssupport.nl Honorary member at AdaptiveAgroTech
⏷ More
Ph.D. Twente University. 1986 MSc Chemical Engineering, Eindhoven University. 1971 Associate Professor water quality modeling Twente University. 1972-1990 Full professor Systems and Control Wageningen University. 1990-2011Research interest:
Control system engineering Greenhouse automation and control Modeling and optimization
Telephone: +603-8946 4440 | Fax: +603-8946 6366

Prf. Dr. Cornelia Weltzien
Head of Department Technology in Crop Production, ATB Chair of Agromechatronics – Sensor-based Process Management in Agriculture, TU Berlin Ph.D. Mechanical Engineering, TU
Braunschweig, Germany. 2006 M.Sc. Agricultural Machinery, University of Applied Sciences Cologne, Germany. 1999
⏷ More
Research interest:
Precision Agriculture Automation & System Development Intelligent systems
Telephone: +603-8946 4440 | Fax: +603-8946 6366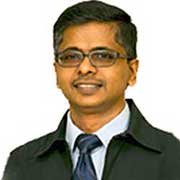 Associate Prof. Dr. Siva Kumar Balasundram
Associate Professor at the Dept of Agricultural Technology, Univ Putra Malaysia
Ph.D. Soil Science (Precision Agriculture), University of Minnesota, USA, 2003
M.Sc. Agricultural Science (Soil Chemistry), UPM, 1997
B. Sc. Agricultural Science (Agronomy), UPM, 1994
⏷ More
Research interest:
Agricultural Science
Agricultural Information System and Technology
Precision Agriculture
Biography:
Siva K Balasundram currently works at the Department of Agriculture Technology, Universiti Putra Malaysia. Siva does research in Agronomy, Soil Science and Biogeography. Their most recent publication is 'Detecting and monitoring plant nutrient stress using remote sensing approaches: A review.
Email: siva@upm.edu.my | Fax: +6 03-8947 4896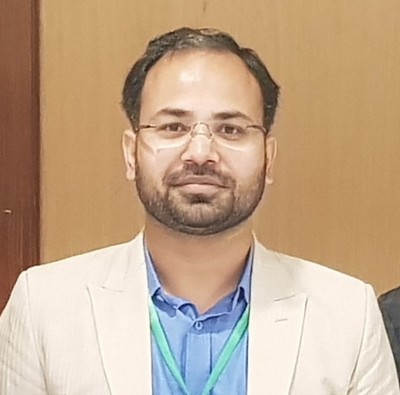 Dr. Muhammad Sultan
Kyushu University, Japan
Assistant Professor | HEC Approved Supervisor
Department of Agricultural Eng, Bahauddin Zakariya University, Multan, Pakistan
Ph.D. 2015. Kyushu University, Fukuoka, JAPAN
⏷ More
Research interest:
Energy and Environmental Engineering
Biography:
Muhammad Sultan (Dr.Eng.) currently works as Assistant Professor at the Department of Agricultural Engineering, Bahauddin Zakariya University (Multan). Dr. Sultan does research in the field of Energy and Environmental Engineering. His research keywords include: HVAC Systems, Desiccant Air-Conditioning, Adsorption Heat Pump, Evaporative Cooling, Adsorption Cooling, Maisotsenko cycle (M-cycle), Wastewater, Agricultural and Livestock Applications.
Email 1: muhammadsultan@bzu.edu.pk | Email 2: sultan@kyudai.jp

Associate Professor. Ibrahim A. Hameed
Department of ICT and Natural Sciences, Faculty of Information Technology and Electrical Engineering, Norwegian University of Science and Technology
PhD, Mechanical Engineering, Aarhus University, Denmark, 2012
PhD, Industrial Systems & Information Engineering, Korea University, 2010
⏷ More
MSc, Control engineering, Menofia University, Egypt, 2005.
BSc, Industrial Electronics & Control Eng, Menofia University, Egypt, 1998
Research interest:
Artificial intelligence
Control system and dynamics
Robotics
Biography:
Dr. Hameed main research interests include Artificial Intelligence, Control Engineering, Field Robotics, Social Robots and optimization. He is the author/coauthor of more than 75 publications in international journals, conferences and book chapters and a reviewer for a number of international journals and conferences.
Email: ibib@ntnu.no | Telephone: +47 70161306 , +47 91276577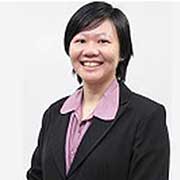 Prof. Dr. Ir. Chin Nyuk Ling
PhD. Chemical Engineering. The University of Manchester, UK. 2003
B. Eng. Process & Food. Universiti Putra Malaysia, Malaysia. 1992
Research interest:
Food Engineering Unit operations Modeling, Aeration, Rheology
⏷ More
Telephone: +603-8946 6353 | Fax: +603-8946 4440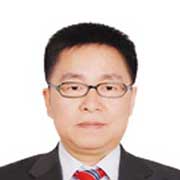 Prof. Dr. Wang Yingkuan
Editor-in-chief, International Journal of Agricultural and Biological Engineering (SCI)
Professor and Director, Chinese Academy of Agricultural Engineering (CAAE)
Chaoyang District, Beijing 100125
⏷ More
P.R, China
Vice Secretary-General, Chinese Society of Agricultural Engineering (CSAE)
Master of Agricultural Engineering, Northwest A&F University, China
Ph.D. in Management(Editing and Publishing), Peking University, China
Visiting Scholar at University of Minnesota, USA
Honorary member and adviser
Research interest:
Multiple Moving Object Detection from UAV Videos
Image processing
Support vector machine
Biography:
IJABE is a peer-reviewed open access international journal covered by 30 famous indexing databases, including SCIE, JCR, BA. Current Contents, BIOSIS Previews, Scopus, CA, CSA, INSPEC, AJ, IC, EBSCO, ProQuest, Agricola, AGRIS, OCLC. According to Clarivate Analytics WoS, IJABE's JIF in JCR2015 is 1.007, ranking 7 out of 14(Q2) and 0.835 in JCR2016, ranking 9 out of 14(Q3).
Email 1: wangyk@agri.gov.cn | Email 2: ijabe.editor-in-chief@outlook.com

Dr. Jan Bontsema
Honorary member
Ph.D. 1989, Mathematics. The University of Groningen
⏷ More
Research interest:
Optimal Control, Mechanical and Agricultural Systems
Agricultural Robotics, small scale mobile robots
Mechanization in agriculture and greenhouse climate control
Biography:
Bontsema Consultancy Johan Kievietstraat 10 6708 SP Wageningen The Netherlands
Email: j.bontsema@gmail.com

Dr. Baohua Zhang
Sultan
Lecturer, Nanjing Agricultural University · College of Engineering
Ph.D. Mechanical Engineering, Shanghai Jiao Tong University, China. 2016.
⏷ More
Research interest:
Computer vision and spectral imaging Intelligent equipment and information technology in agriculture Non-destructive technology for food and agricultural products