Networking
AdaptiveAgroTech creates a bridge between your professional expertise in the area of high-tech agriculture and the end-users requests via a network of trusted researchers. As a member, you are provided with a free networking platform to promote your research activities and share relevant events and updates. You can also choose to have your products or publications advertised on the website, or propose your own activity of interest. There is no specific duty or mandatory task for members, however, you may choose to directly enter into a negotiation with potential end-users.

Profesor Ir. Dr. Azmi b. Dato'Yahya
Professor, Dept of Bio and Ag Eng, Universiti Putra Malaysia Ph.D. Agricultural Engineering, Iowa State University, USA. 1988
M.S. Agricultural Engineering, Iowa State University, USA. 1985
B.Sc (Hons). Agricultural Engineering, Universiti Pertanian Malaysia. 1982
⏷ More
Research interest:
Agricultural machinery design Energy optimization Soil-machine dynamics
Telephone: +603-8946 4440 | Fax: +603-8946 6366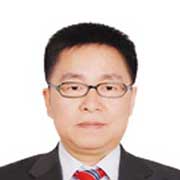 Prof. Dr. Wang Yingkuan
Editor-in-chief, International Journal of Agricultural and Biological Engineering (SCI)
Professor and Director, Chinese Academy of Agricultural Engineering (CAAE)
Chaoyang District, Beijing 100125
⏷ More
P.R, China
Vice Secretary-General, Chinese Society of Agricultural Engineering (CSAE)
Master of Agricultural Engineering, Northwest A&F University, China
Ph.D. in Management(Editing and Publishing), Peking University, China
Visiting Scholar at University of Minnesota, USA
Honorary member and adviser
Research interest:
Multiple Moving Object Detection from UAV Videos
Image processing
Support vector machine
Biography:
IJABE is a peer-reviewed open access international journal covered by 30 famous indexing databases, including SCIE, JCR, BA. Current Contents, BIOSIS Previews, Scopus, CA, CSA, INSPEC, AJ, IC, EBSCO, ProQuest, Agricola, AGRIS, OCLC. According to Clarivate Analytics WoS, IJABE's JIF in JCR2015 is 1.007, ranking 7 out of 14(Q2) and 0.835 in JCR2016, ranking 9 out of 14(Q3).
Email 1: wangyk@agri.gov.cn | Email 2: ijabe.editor-in-chief@outlook.com

Dr. Jan Bontsema
Honorary member
Ph.D. 1989, Mathematics. The University of Groningen
⏷ More
Research interest:
Optimal Control, Mechanical and Agricultural Systems
Agricultural Robotics, small scale mobile robots
Mechanization in agriculture and greenhouse climate control
Biography:
Bontsema Consultancy Johan Kievietstraat 10 6708 SP Wageningen The Netherlands
Email: j.bontsema@gmail.com

Assoc. Prof. Dr. Rosnah Shamsudin
Ph.D. Chemical and Process Engineering. Universiti Kebangsaan Malaysia. 2008
M.Sc. Process and Food Engineering. Universiti Putra Malaysia. 2000
B.Eng. Agricultural Engineering. Universiti Putra Malaysia. 1997
⏷ More
Research interest:
Process machinery design Food properties Postharvest engineering
Telephone: +603-8946 6366 | Fax: +603-8946 4440

Dr. Baohua Zhang
Sultan
Lecturer, Nanjing Agricultural University · College of Engineering
Ph.D. Mechanical Engineering, Shanghai Jiao Tong University, China. 2016.
⏷ More
Research interest:
Computer vision and spectral imaging Intelligent equipment and information technology in agriculture Non-destructive technology for food and agricultural products

Dr. Marvin Boell
Project Manager – Lighting Expert, TÜV SÜD Company, Singapur
Product Marketing Executive, Aztech Group Company, Singapur. 2016
M.Sc. Elektrotechnik und Informationstechnik, Technische Universität Darmstadt, Germany. 2008
⏷ More
Research interest:
Greenhouse artificial light Electronic and Information Technology

Dr. Fatemeh Kalantari
Research contributor at Adaptive AgroTech
PhD in Architecture and landscape design, UPM. 2018
Research interest:
Vertical farming
⏷ More
Biography:
Fatemeh Kalantari is a PhD candidate of Landscape Architecture in Universiti Putra Malaysia (UPM), Department of Landscape Architecture in Kuala Lumpur, Malaysia. She obtained her MSc in Landscape Architecture in UPM and her Bachelor of Architecture from Islamic Azad University of Mashhad in Iran. She published more than 5 scientific articles in authentic journals and conferences. As a critic architecture, she also published several critical articles in related to the Iranian contemporary architecture and urban design in Iranian Press. Currently, she is a member of Australian Institute Landscape Architecture (AILA) and Association of Engineering of Mazandaran, Iran. Her field of research are Vertical Farming, Urban High-density areas, River restoration, Ecological development, Public acceptance and sustainable architecture.
Email: Fatimah.kalantari@AdaptiveAgroTech.com

Dr. Muhammad Yamin
lecturer at University of Agriculture, Faisalabad
Ph.D. Agricultural Engineering, UPM. 2017
M.Sc, (Hons) Agricultural Engineering, University of Agriculture, Faisalabad
⏷ More
Research interest:
Instrumentation and control
Agricultural engineering
Variable rate technology
Control and automation applied to agriculture
Biography:
To be updated
Email 1: yamin@adaptiveagrotech.com | Email 2: yamin529@uaf.edu.pk