About Adaptive AgroTech Consultancy Network Int.
Adaptive AgroTech is an International Consultancy Network focused on technology adaptation for modern agriculture. The group was initially formed in 2008 at the University of Florida by Dr. Redmond R. Shamshiri to provide linkage and networking in the areas of greenhouse automation and controlled environment crop production systems. Since then, members of AdaptiveAgroTech have been involved in various R&D and applied projects including precision agriculture of citrus and oil palms, variable rate technology, robotics harvesting, advanced techniques for early disease detection, application of unmanned aerial systems in agriculture, remote sensing, GIS, farm machinery management, autonomous navigation, and improvement of controlled environment plant production systems. AdaptiveAgroTech research pages have attracted over 2100 followers with more than 3500 visitors/week.
AdaptiveAgroTech is a strategic player:
Robust agricultural output requires effective services and inputs in a conducive institutional environment. AdaptiveAgroTech provides support for new forms of agricultural research, extension and service provision that better integrate the inputs from government, agribusiness, and academic institutes. At a strategic level, AdaptiveAgroTech is an active player in the emerging debate on the role of agriculture in development and climate change adaptation. This is complemented by much of the research work we do for the Agriculture and Innovation across the globe on organizational development, sector restructuring, and facilitating dialogue and change processes.
The renewed interest in agriculture has brought multi-dimensional challenges: while keeping pace with the environment, climate change, animal welfare and human health, agriculture is also expected to play a key role in poverty alleviation and national economic development. The Adaptive Technology program supports those working in agri-food production systems to tackle the impacts of growing demand, climate change and natural resource decline. We help stakeholders as well as academicians to assess the technical, strategic and institutional alternatives, and thus bring about innovative solutions.
Our contributors are specialists in engineering, agriculture, horticulture, animal husbandry, aquaculture, agro-forestry, environment, and management. AdaptiveAgroTech speaks the language of technical people as well as that of managers, policy makers and civil society actors. Our strength is translating between theory, policy and practice in the world of agricultural and rural development.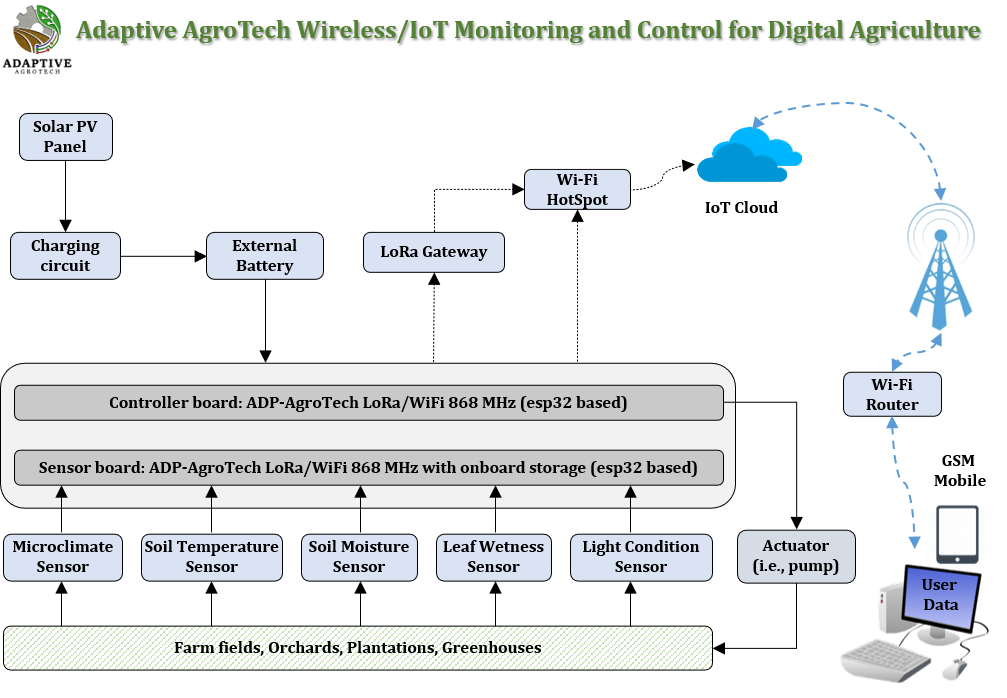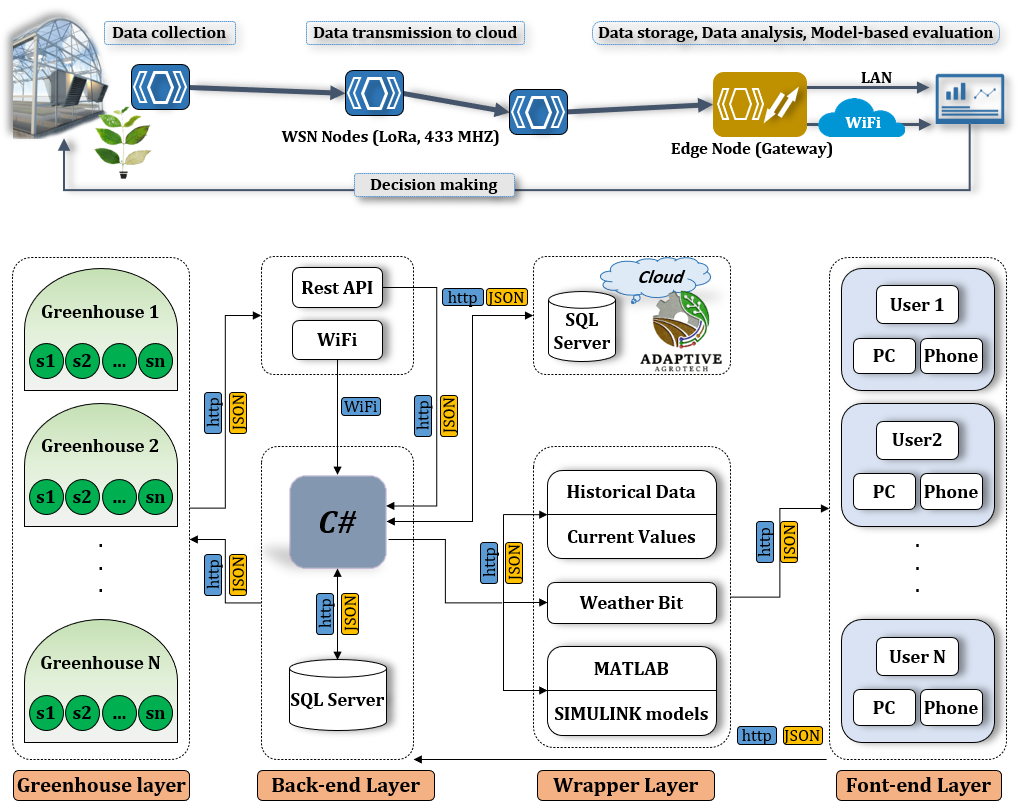 Membership at AdaptiveAgroTech

AdaptiveAgroTech creates a bridge between your professional expertise in the area of high-tech agriculture and the end-users requests via a network of trusted researchers. As a member, you are provided with a free networking platform to promote your research activities and share relevant events and updates. You can also choose to have your products or publications advertised on the website, or propose your own activity of interest. There is no specific duty or mandatory task for members, however, you may choose to directly enter into a negotiation with potential end-users.
AdaptiveAgroTech receives several Consultancys and visits requests on a regular basis from various private and governmental agencies around the world seeking knowledge-based information in different aspects of modern agriculture. As a member, you are updated on these cases by emails and decide how to respond and engage. Consultancy fees or field visits are usually based on a non-disclosure mutual agreement between your institution and the potential customer. Please note that AdaptiveAgroTech only creates the networking link between the two parties. If you have a specific product or service, the network provides an opportunity for a better visibility and publicity of your product. Membership at AdaptiveAgroTech is by invitation only, and it is free. This membership does not create any conflict of interest with your University affiliation.
USA Contact:
401 Brittany Rd, Seaside, CA
93955, USA
+1-520-270-1304
Ritta@AdaptiveAgroTech.com
Germany Contact:
Taubenbogen 2, 207, 14476
Potsdam Germany
+49-176-2290-3563
Director@AdaptiveAgroTech.com
Malaysia Contact:
Workshop address: 1 Sentral, Jalan Stesen Sentral 5 50470
Kuala Lumpur Malaysia
Office address: 568-9-33, 9h floor Mutiara office suites, Kompleks mutiara 3 1/2 miles, Jalan ipoh, 51200 KL, Malaysia
+60-1127-116364
Sale@AdaptiveAgroTech.com